Un veloce ripassino per chi è ancora confuso: cos'è il metaverso?
Si tratta di un insieme di mondi virtuali nei quali gli utenti possono trasferire le attività quotidiane della vita reale come lavorare, giocare, socializzare, comprare. In poche parole delle realtà parallele in cui creare un vero e proprio nuovo mondo.
Ma c'è anche molto altro.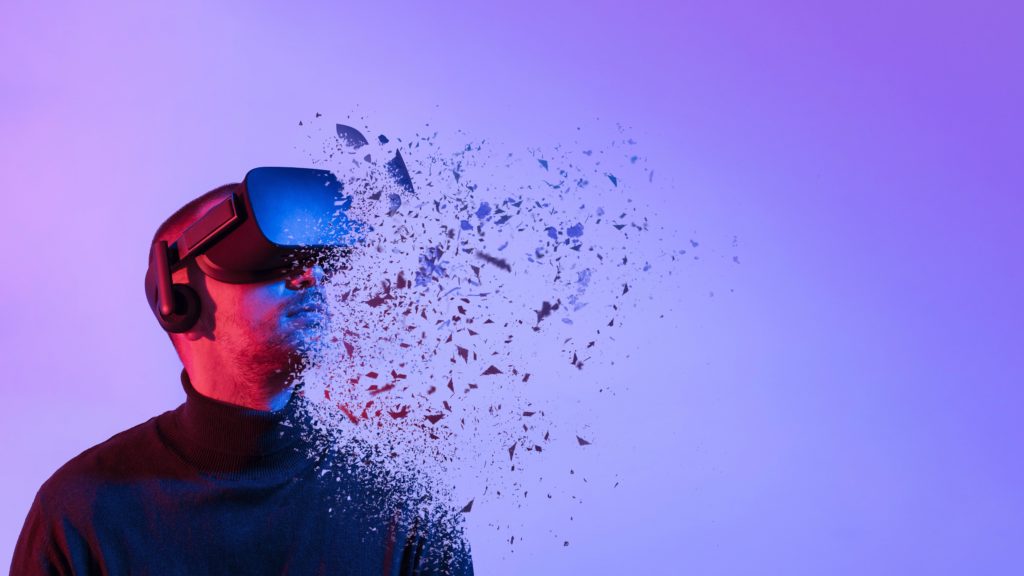 Facciamo però un passo indietro, perché ultimamente ne sentiamo parlare così tanto? Non è infatti un concetto nuovo ma di recente sembra essere sulla bocca di tutti. E il motivo è che Mark Zuckerberg ha da qualche mese cambiato nome a Facebook, trasformandolo in Meta.
Se adesso, entrando su WhatsApp, non vi compare più la scritta "from Facebook" ma "from Meta", è perché l'imprenditore ha deciso di investire non poco nel progetto.
E così i numeri del fenomeno sono in estrema crescita. Secondo una ricerca di DappRadar:
La capitalizzazione di mercato per i mondi virtuali delle dapp (decentralised applications) ha raggiunto il massimo storico, superando i 4.6 miliardi di dollari alla fine di novembre
A novembre, in media, quasi 2.5 milioni di UAW (unique active wallets) al giorno si sono collegati a una blockchain dapp. Si tratta di un aumento del 21.950% rispetto all'anno precedente 😱
Come muoversi nel metaverso? Con le cryptovalute
Cosa c'è di meglio di una moneta virtuale per un mondo virtuale? Eccoci al punto di incontro tra metaverso e cryptovalute.
Pagare cash nel Metaverso non sembra molto fattibile. Per questo potrebbero avanzare le cryptovalute (di cui vi abbiamo parlato qualche mese fa in questo articolo), a far girare questa nuova economia.
Diverse sono le piattaforme di scambio in cui potete trovare questa nuova moneta.
Così come potrete imbattervi negli NFT (Non-Fungible Token), vale a dire certificati di proprietà su opere digitali. Significa che non si acquista l'opera in sé, ma la possibilità di esercitare un diritto sull'opera, assicurandosene la sua non replicabilità e quindi, la sua unicità.
Iniziate a non capirci più niente? Interstellar a confronto sounds like a piece of cake? Potreste avere ragione.
The "dark" side of the Metaverse ∞
Quando dicevamo che nel Metaverso si può fare a tutti gli effetti qualsiasi cosa, non stavamo scherzando. Dall'arte, alla musica, ai concerti, al gaming, nel metaverso potreste imbattervi in situazioni abbastanza strane.
Per quanto la definizione di "strano" sia assolutamente soggettiva, se vi dicessimo che esistono dei CryptoGattini come reagireste?

Questo passo nella direzione del metaverso avvenne infatti già nel 2017, quando alcuni sviluppatori canadesi lanciarono il gioco "CryptoKitties", dove si possono acquistare gattini virtuali, farli crescere e accoppiare, generando nuovi gattini.
Se siete dei gattari tecnologici, qui una guida su come allevare un cryptogatto.
Il mondo del gaming ben si presta a questa nuova prospettiva virtuale, tanto che il processo è già in atto. Un'esperienza di gioco immersiva che si unisce alla realtà vitruale e soprattutto alla moneta virtuale.
Già a settembre di quest'anno Snoop Dogg aveva annunciato che avrebbe costruito il suo mondo virtuale nel metaverso della piattaforma The Sandbox, lo Snoopverse. Lo trovate qui. Volete acquistare una casa virtuale nella terra virtuale di Snoop Dogg? Ora potete farlo. Ma prima ricordatevi di aprire un "crypto wallet" che contenga la valuta digitale!
I'm entering the #metaverse with @TheSandboxGame !! #TSBxSnoopDogg #NFT https://t.co/DZvSV4NNSc pic.twitter.com/zoa87iDhRl

— Snoop Dogg (@SnoopDogg) September 23, 2021